OUR QUESTIONNAIRES
With our questionnaires you can measure and analyze personnel work wellbeing easily and affordably online.
ANSWER A SURVEY
Start answering a survey by entering the surveycode here:
KivaQ W work wellbeing questionnaire has 7 standard questions in 19 languages. Goals for the questionnaire: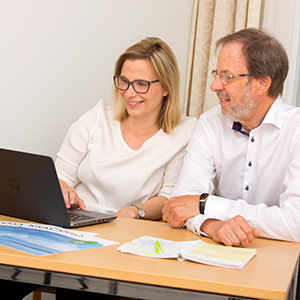 DEVELOPMENT WORKSHOP
KivaQ® assists workplace teams to find the most essential development areas and methods for improving work wellbeing. The workshops engage the personnel to decide on concrete actions and priorities for their own workplace and increase commitment to common goals. Innovative practices and improvement become part of the workplace culture!

PERSONNEL DIRECTOR, CITY OF RASEBORG:
Our personnel have found that the KivaQ method works. The method gives no ready answers but engages all participants to find solutions together for an improved work wellbeing.

CEO, CARUS PBS:
We received great benefits from the KivaQ questionnaire and the KivaQ development workshop already back in 2007.
RELIABLE EXPERTISE
KivaQ is an award-winning and validated concept, which was developed by a medical doctor specialized in occupational health.
DO YOU HAVE A QUESTION?
We are happy to answer all your questions concerning work wellbeing.