PRICES FOR KIVAQ DEVELOPMENT WORKSHOPS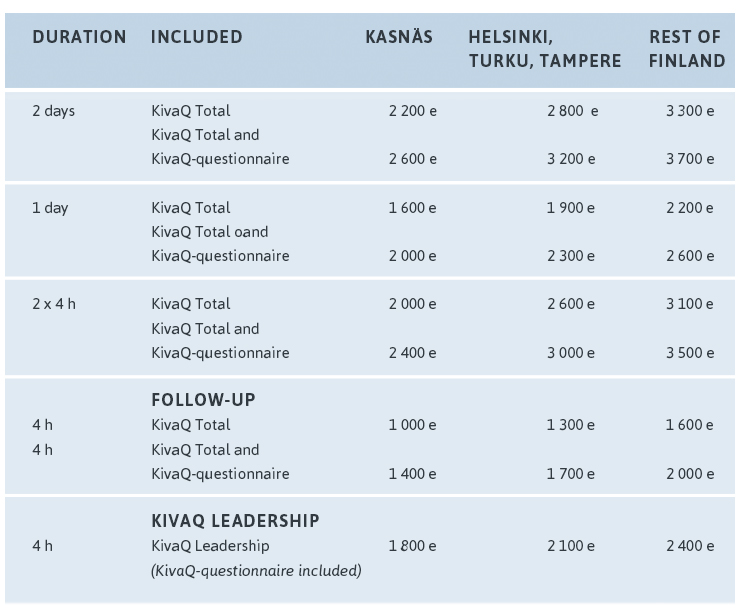 Prices include the facilitation and facilitator travel expenses in Finland. Meeting facilities, food and refreshments, possible overnight expenses and other activities for the participants are not included in the price.
We collaborate with Kasnäs Archipelago Spa and can arrange the workshops at the all-inclusive spa located in the beautiful Turunmaa archipelago. The price per participant in Kasnäs is 127€ during the winter season 1.10-30.4 and 147€ during the summer season 1.5-30.9. Prices include the meeting facilities, food and refreshments, overnight expenses and water aerobics.